Why Cavite Should be Your Next Home Address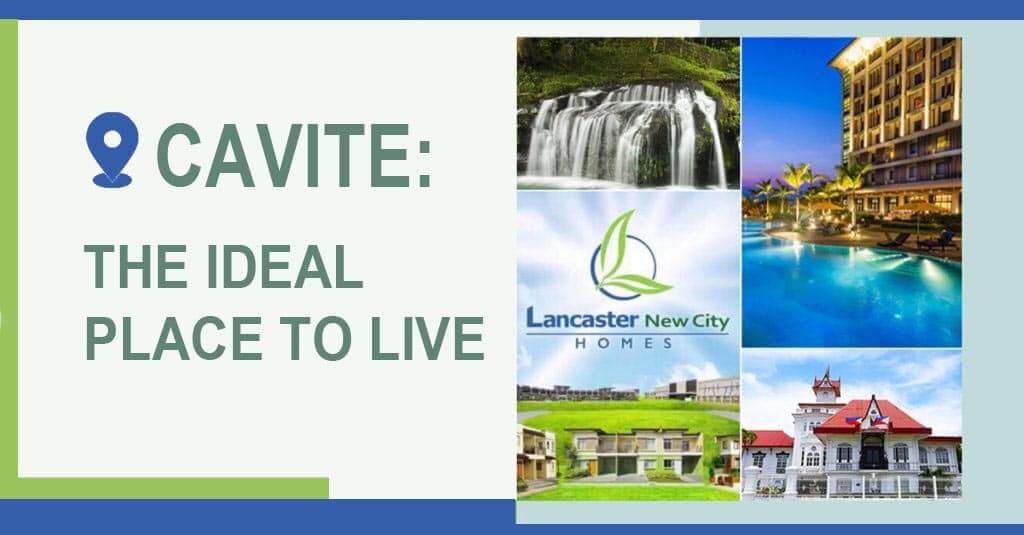 Metro Manila is becoming more unlivable by the second. Traffic congestion, air, and noise pollution, are just some of the pressing issues plaguing the metro. As a result, many choose to relocate to the Greater Manila area. Provinces near the National Capital Region (NCR) let people escape Metro Manila's hustle and bustle and still enjoy the perks of being near cities.
One province, in particular, has benefitted from the outward expansion of the metropolis. Cavite is now one of the country's most industrialized provinces, propelling the region's rapid growth. The development of major roads connecting Cavite to key urban centers has transformed the area from an agricultural town to a thriving, industrial hub.
---

Proximity to the Metro
One of the most significant advantages of living in Cavite is its proximity to key urban areas. The province is bounded by Metro Manila to the north, Batangas to the south, and Laguna to the east. Major highways, such as Cavite Expressway (CAVITEX), NAIA Expressway, and Muntinlupa-Cavite Expressway (MCX), make it more accessible to go to Manila, Makati, BGC, and the south.

Affordable Townships
Big property developers have constructed many mixed-use developments in Cavite, providing homebuyers housing options in different price ranges.
These suburban townships combine residential, commercial, retail, and industrial purposes in one gated neighborhood. This means all your necessities are available within your community, so you won't have to travel to find what you need.
Many townhouses are designed for a single-family dwelling, perfect for putting down your roots and starting a family. But some units are more spacious, providing more rooms to give your growing children the privacy they need.

Rapid Infrastructure Development
The national government's Build, Build, Build program spurred plenty of infrastructure projects in Cavite. The upcoming LRT-1 Cavite Extension and Cavite Laguna Expressway (CALAX) will provide faster, more comfortable routes going out of the province.
Besides the road linkages, the massive infrastructure program includes the Sangley Point International Airport. With a capacity of 100 million passengers annually, the Sangley Point airport aims to relieve the congestion in NAIA. It will also create plenty of employment opportunities for Cavite residents.

Employment Opportunities
Local and foreign companies continue to set-up shop in Cavite as the province becomes more and more industrialized. The number of IT parks and BPO companies in the area keeps increasing and gives plenty of career opportunities to Caviteños.
Twelve of the country's economic zones are in Cavite. The largest one is PEC Industrial Park, processing garments, textiles, pharmaceuticals, and semiconductors, located in General Trias.
Historical landmarks and destinations, such as Sangley Point, Corregidor Island, and Aguinaldo Shrine, attract a good number of visitors each year. The steady tourism of Cavite also provides business and employment opportunities in travel and hospitality.

Quality Education
Parents don't have to worry about choosing schools for their children because Cavite is home to prestigious universities and educational institutions. Dasmariñas City alone, dubbed as Cavite's "university capital," has De La Salle Medical and Health Sciences Institute, De La Salle University-Dasmariñas, Emilio Aguinaldo College, Technological University of the Philippines-Cavite, and Philippine Christian University-Dasmariñas.
Outside of Dasma, the province also boasts of Lyceum of the Philippines University-Cavite, University of Perpetual Help, Polytechnic University of the Philippines-Maragondon, and St. Dominic College of Asia.
Having these universities and colleges in the same province makes it easier for students to travel to their schools, without sacrificing the quality of education.

Leisure and Entertainment Destinations
The province on the southern shore of Manila Bay is also teeming with lifestyle destinations. Major shopping mall chains have opened up retail hubs throughout the region. So Caviteños in different parts of the province can enjoy leisure time in the mall nearest them and not have to travel to the city.
---



Township Living in Cavite
Lancaster New City offers a complete township where all your needs are within reach. The family-friendly neighborhood features an exclusive transport system, church, school, IT business park, community mall, and affordable but well-designed houses. So you can live, learn, work, play, and pray comfortably.
Discover the perks of Lancaster New City today to find out how you and your family can live the life you want. For more information, get in touch with one of our real estate agents today.