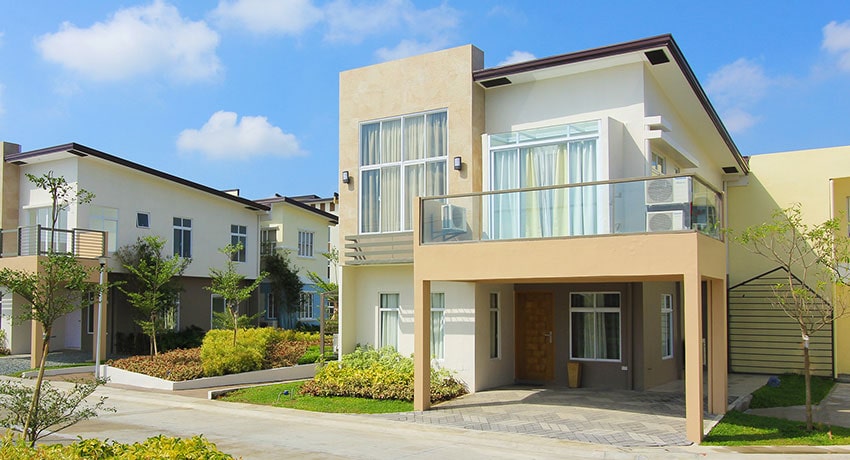 Briana
4 Bedroom
3 Toilet/bath
110sqm Floor Area
100sqm Lot Area
OVERVIEW
Families looking for more bedrooms would simply love Lancaster New City's Briana, a 2-storey, single-attached house model. Ensuring that growing families will have the private space they need, we designed a home with 4 bedrooms and 3 toilet & baths. Briana also has a family area that goes out to the house's balcony. If you have a family with growing children, this is a perfect home where you may enjoy entertaining guests in your spacious living area or your cozy family area on the second floor.
FEATURES
Family room
Living area
Dining area
Kitchen area
Balcony
Provision for lanai
Provision for 2-car garage
Option for Family Enclave
SPECIFICATIONS
Pre-painted GI sheet roofing
Combination of painted sandblast and plain cement finishes with tile accents for exterior walls
Painted plain cement finish for interior walls
Power-coated aluminum windows
Tiled toilet and bath with complete set of bathroom fixtures
Tiled kitchen counter with stainless kitchen sink
Tiled ceramic flooring for the ground and second floors, and stairs
Tiled balcony
Proision for ACU, CATV, Telephone and Internet Cable Outlets
FINANCING SCHEME
Typical Contract Price:
Php6,756,360.00
Reservation Fee:
Php40,000.00
Monthly Equity:
Php54,080.78 (in 18 months)
Est. Monthly Amortization:
Php51,670.42 (in 20 years)

Disclaimer: Sample computation reflected is of the typical unit under bank financing and indicative interest rate as of August 2019. Prices and computation may be subject to change depending on the specific unit and bank findings on individual accounts.