Home Essentials for Newlywed Couple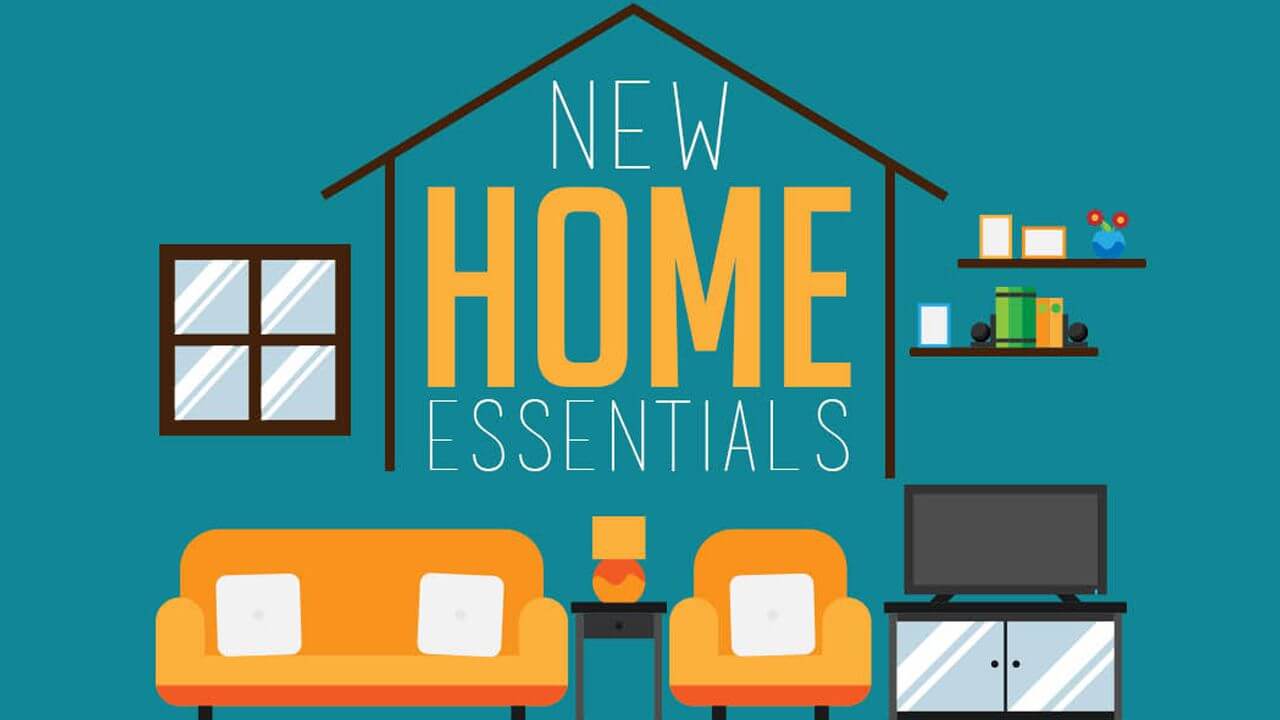 One of the most enjoyable moments in a newly married couple's life is buying a house and moving into their new dream home. Aside from having a place exclusively for themselves, moving into a new home allows a couple to decorate and adorn the house in the style they see fit. It's the time to dress up bare walls, fill up empty spaces, and imprint their family stamp into a beautiful property. 
Before the main interior decors come into play, every newlywed's nest requires a series of household items to make the home functionally complete. Lancaster New City narrowed the top ten home must-haves all newly married couples will need before moving in. Complete the list and ensure a quality home complete with the necessities.
---

1. A New Mattress
For your new living space, one of the best investments you can get is a new bedroom mattress. Allow rest and relaxation to be a priority with a high-value mattress that addresses back pains, ensures deep and restful sleep, and adapts to any body shape with key pressure points.

2. Toolbox
Often overlooked, a toolbox is one of the most utilized items in any household. Address home repairs with ease using a box complete with screwdriver, pliers, hammer, electric drill, and more! You can get your own toolbox at Handyman, The Square, Lancaster New City.

3. A Set of Kitchen Knives
Used to carve, cut, and slice, a set of kitchen knives will not only ease your culinary experience at home, but will make it all the more enjoyable for any home chef. Get yours at Shopwise, Lancaster New City.

4. First Aid Kit
No home is complete without a first aid kit. Attend to medical emergencies with ready supplies you can grab whenever needed at home. Be sure to pack bandages, antibiotic ointment, cold packs, and more. All these can be found at Watsons, The Square, Lancaster New City.

5. Kitchen and Bathroom Linens
There will always be a use for kitchen and bathroom linens. Clean countertops, tiles, and different household items with linens you can grab on a hook or a rack.
6. Place Settings
For one of the most enjoyable activities at home, make sure to set the mood right with clean and sophisticated place settings before eating. Choose a set that aesthetically complements your dining table and is also effortless to clean.
7. Indoor Plants
Liven up any space at home with indoor plants. Invest in potted ones that freshen up a furniture-heavy room or decorate windows to give it a natural allure. Score great indoor plants at the bazaars frequently happening inside Lancaster New City.
8. Basic Appliances
A home will always need basic appliances to make daily tasks easier. We suggest shopping for the basic appliance essentials, namely the refrigerator, air-conditioning unit, and a washing machine to get the job done when needed. You can buy them from SM Appliances located at the 2nd floor of The Square, Lancaster New City.
9. Cleaning Supplies
Cleaning the household is both therapeutic and can be a good workout. Be sure to get your home a broom, dustpan, and a mop for everyday spills and messes from Shopwise, Lancaster New City.
10. Photo Frame
Add your signature touch in plain walls with captured memories in photo frames. Invest in beautifully crafted pieces for wedding photos, family pictures, and for future baby snapshots as well.
For all newlyweds, make sure to check all of these items on your list before Moving Day!
---

Township Living
Lancaster New City in Cavite is a master-planned township where everything your family could possibly need are within reach. Apart from offering premium yet affordable
townhouses
and
single attached homes
for sale in Cavite, we also have The Parish of the Holy Family, a place of worship inside Lancaster New City; LNC Grounds, perfect venues for social, commercial, and community activities of the homeowners and their guests; Leighton Hall, a clubhouse with an outdoor pool; The Square, a lifestyle community mall; and St. Edward School.
With our affordable house and lot rates in Cavite, there really isn't a reason for you to keep renting on a townhouse that isn't yours. Get in touch with one of our real estate agents today to see how you can move into your dream home as soon as possible!