The Best 5 Cafes Near LNC?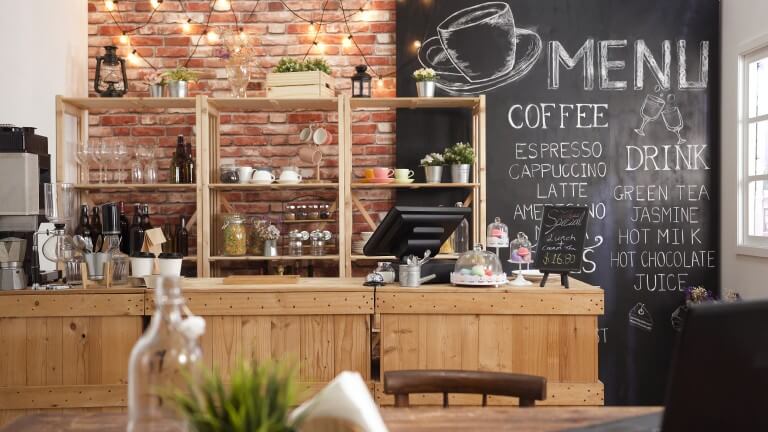 Philippine coffee culture has exploded over the past decade! From 3-in-1 packets to expertly poured coffee, the Filipinos' love affair with caffeine keeps on getting stronger with every sip. Outside the established coffee scene in Makati, you can find pockets of specialty cafés in Cavite, which offer premium brew with the south's quiet, laidback, and picturesque quality. If you are a Lancaster New City resident, who appreciates a good cup of joe, you don't need to drive far from home to get your fix. Here is a special roundup of our recommendations!
---
1. Café Agapita
If you're a fan of hardwood interiors, natural lighting, and great-tasting coffee, then the two-story cottage building of Café Agapita should be on your list. This family-owned café in Silang isn't only pretty to look at— it also boasts some of the best food and drinks south of the metro. They have all the basic brews coffee drinkers have come to expect, such as Americano, Cappuccino, and Latte, as well as their ice-blended drinks like White Mocha Coffee, an indulgent mixture of white chocolate and java that will leave you pleasantly buzzed. If you're craving for ulam and rice, the café also serves great Pork Adobo, Beef Salpicao, Boneless Bangus, and Bagnet. We would be remiss if we didn't mention Agapita's famous Grilled Cheese and signature Heaven on Earth Cake.
The café is open to serve limited patrons during the lockdown. Kindly call ahead of time to schedule your next coffee date!
Address: 11 Kapitan Sayas St., Sabutan, Silang, Cavite City
Operating hours: Tuesdays to Sundays, 2:00 PM – 10:00 PM

2. Café Antix
The warm, midcentury aesthetic of Café Antix is a welcome contrast to the cold, minimalist interiors of many third-wave cafés in the metro. This can be seen in the antique paraphernalia, which adorns the café. But looks aside, Café Antix is one of the best-reviewed cafes on our list with a remarkable 5 out of 5 ratings on Facebook. This quaint café offers delicious pizza, pasta, sandwiches, cakes, muffins, and coffee along with their seasonal and off-the-menu items. Their bestsellers include Quatro Formacci Pizza, Philly Cheesesteak Sandwich, and Antix Lasagna. They also have an interesting selection of hot and ice blended coffee to complement your meal. We highly recommend their Flat White and Café Latte.
If you are looking to fill up on good food and local coffee, there is no better place in Cavite than Café Antix.
Address: 5125 P. Burgos Ave. Cor. Cabuco St. Caridad, Cavite City
Operating hours: Mondays to Saturdays, 9:00 AM – 9:00 PM

3. Café Amadeo
The town of Amadeo has a strong connection to coffee because of its proximity to Batangas, the country's first coffee capital. Café Amadeo aims to revive the town's proud coffee heritage by putting the spotlight on local beans directly sourced from the farmers of Amadeo, Cavite.
The café is often praised for its Pahimis Blend, which combines locally grown Robusta, Arabica, Excelsa, and Libera. Aside from their flagship product, they also sell Premium (Robusta, Arabica, and Excelsa) and Cavite Pure (Robusta and Excelsa) coffee blends.
Compared to the first two coffee shops, Café Amadeo's simple, unassuming interiors seem like a downgrade. But the amount of beverage and snack options surely make up for the café's plainness. It's the perfect place to have merienda!
Address: Brgy. Dagatan, Amadeo, Cavite City
Operating hours: 8:00 AM – 5:00 PM

4. Bean & Butter Coffee
If you're looking for a cozy café within the township, Bean & Butter Coffee is the perfect place! This shop offers great iced coffee, milk tea, hearty meals, and homemade desserts, which are sure to perk up your mornings. The chic interiors of the café are equipped with comfortable solid wood tables and chairs for customers who are looking to dine in. Bean & Butter also has a small library of donated pocketbooks for those who want to brush up on some literature. The small touches which adorn the white faux brick walls of the café help give a sense of warmth and coziness that's hard to deny.
Address: Advincula Avenue 4103, Lancaster New City, Cavite
Operating hours: 10:00 AM – 9:00 PM

5. McDonald's, Foss Coffee, Infinitea, and More!
This list wouldn't be complete without the caffeinated beverages offered by fast-food chains and second-wave coffee shops. If you're looking for a quick fix, there are tons of coffee shops inside Lancaster New City, that can scratch your itch. Just be sure to check your map for cafes when you step out of your Lancaster residence because there's sure to be a couple near you!
Want to learn more about the wholesome township community of Lancaster New City? Visit the link below to get in touch with our real estate agent in Cavite. https://www.lancasternewcity.com.ph/contact-us/
Lancaster New City is a real estate development gated community of PROFRIENDS conveniently located in a township in Cavite City. It offers potential homeowners a chance to experience the house units firsthand through their Lancaster House Viewing option. It offers different single attached home models for different family sizes and setups. Whether you are a young family or an extended one, there is a home waiting for you in Lancaster New City!
---

Township Living
Lancaster New City in Cavite is a master-planned township where everything your family could possibly need are within reach. Apart from offering premium yet affordable
townhouses
and
single attached homes
for sale in Cavite, we also have The Parish of the Holy Family, a place of worship inside Lancaster New City; LNC Grounds, perfect venues for social, commercial, and community activities of the homeowners and their guests; Leighton Hall, a clubhouse with an outdoor pool; The Square, a lifestyle community mall; and St. Edward School.
With our affordable house and lot rates in Cavite, there really isn't a reason for you to keep renting on a townhouse that isn't yours. Get in touch with one of our real estate agents today to see how you can move into your dream home as soon as possible!