5 Reasons Why Townhouse Living is Better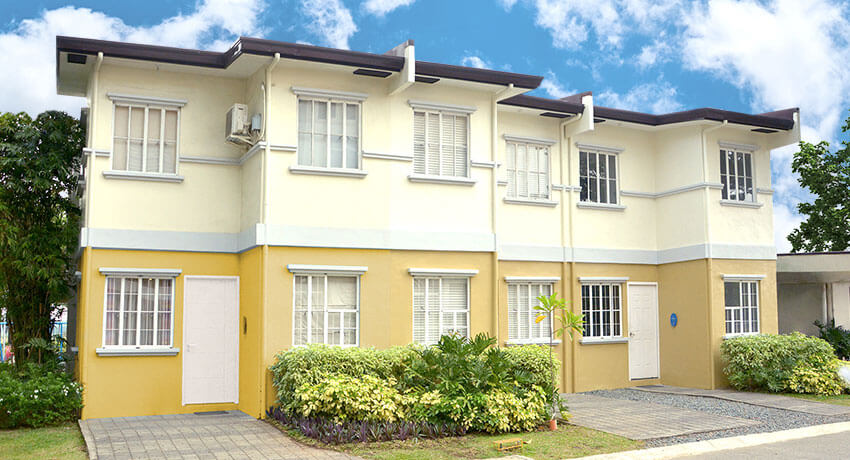 Big life-changing moves usually come with the hardest decisions to make. When you have the chance to move out of your current abode to create new roots with a family of your own, all options are on the table. For newly married couples or first-time nesters, an ideal space must cover the basics: size, sensibility, security, and space for the whole family to enjoy their day-to-day activities. These factors complete an essential checklist when choosing one's ideal home.
In the Philippines today, townships are becoming a rising trend in the residential market. More people are looking for a cozy and secure sanctuary, and townhouses fit the need perfectly. If you are in the market for a new living experience, consider a townhouse in Cavite for your family. Here are 5 reasons why you should consider townships in your search!
---
1. A Safe Neighborhood

Townships are known to hunker down on security measures to keep their residents safe at all times. Lancaster New City is known to create a safe environment through its security protocol with CCTV monitored entrance and exits, 24-hour guard watch, and trained residential personnel for any emergencies in the property. In these unprecedented times, LNC has also added extra measures to combat the spread of COVID-19. Some of these efforts are disinfection stations for all residents and guests, delivery protocol at the gates, and social distancing implementation all throughout.

2. A Variety of Common Areas

Who doesn't enjoy a good vacation with the usual pristine swimming pool, leisure parks, and playgrounds for the kids? With today's modern townships, all your favorite resort amenities are available for residents to enjoy within the property. Families can now kick back and relax on weekends, all within walking distance from their home.

3. Strong Sense of Community
One of the most comforting benefits of living in a township is the camaraderie and sense of community that comes with knowing your neighbors. Townhouses generally promote a social aspect given their close and neighboring structures, gateless yards, and overall shared spaces. Residents become more than just next-door neighbors and become everyday lifelong friends. We evoke a peaceful and friendly atmosphere where everyone belongs and is a part of something worthwhile.

4. Value for Money

As townhouses are known to be smaller and more cost-effective, they become a more attractive investment for families starting out. There are many affordable house and lots in Cavite. The Alice townhouse is the most affordable townhouse of Lancaster New City, that offers all the necessities and wishes of the Filipino lifestyle. This 2-storey home is complete with three bedrooms, a kitchen and dining area, and a parking garage.
5. Great Starter Home Size
For families that are just beginning the groundwork with their new life together, the Thea may be the dream house they are looking for. Built within a 50sqm lot area, this marvel comes with three bedrooms, two bathrooms, and a balcony for outdoor enjoyment. Other townhouse models range from 40sqm to 70sqm homes with the provisions needed for comfortable township living.
Gone are the days when cramped studio apartments were the only option for new couples and families. Townships today give comfort, convenience, and community back to Filipinos, making everyday living better than ever. Contact your real estate agent in Cavite and find your dream home with us!
---

Township Living
Lancaster New City in Cavite is a master-planned township where everything your family could possibly need are within reach. Apart from offering premium yet affordable
townhouses
and
single attached homes
for sale in Cavite, we also have The Parish of the Holy Family, a place of worship inside Lancaster New City; LNC Grounds, perfect venues for social, commercial, and community activities of the homeowners and their guests; Leighton Hall, a clubhouse with an outdoor pool; The Square, a lifestyle community mall; and St. Edward School.
With our affordable house and lot rates in Cavite, there really isn't a reason for you to keep renting on a townhouse that isn't yours. Get in touch with one of our real estate agents today to see how you can move into your dream home as soon as possible!