Outdoor Sports and Activities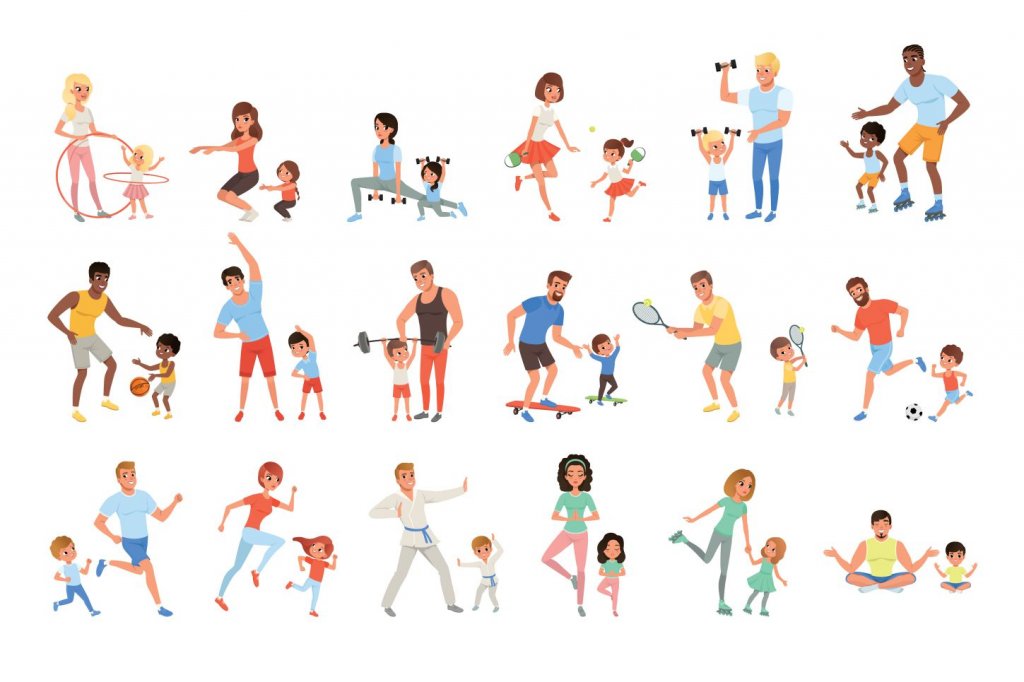 As the world continues to weather out the global pandemic COVID-19, people have adopted a new lifestyle of staying indoors. With work-from-home arrangements and virtual classrooms, some families may be feeling cooped up with all the time spent at home. Although it's important to keep safe and away from possible infection, it is also a priority to keep our mental and physical strength checked. One way of doing so is setting foot outside for fresh air.
In Lancaster New City, the recreational spaces outside are an extended home to its residents. While abiding by the IATF guidelines for outdoor activity, homeowners can take a break from indoor life and stretch their legs with the approved sporting activities they can do within the property.
---
1. Biking
Dust off your bicycle and gear up for a ride around town! Make sure to equip yourself with your helmet, safety pads, and face mask hitting the road. We recommend visiting the designated bike trail or enjoying a leisurely ride among the township's wide tree-lined streets. Make sure to keep to yourself or your family members while outside and sanitize before heading back home.

2. Jogging and Running

One of the common activities to do outside is going for a jog or a run. Make sure to wear your face mask properly while going on your route, and don't forget to social distance along the way. Your jog period can be a well-deserved "me time" to unwind and de-stress at your own pace. Make sure to keep a pack on you with travel-sized alcohol, tissue, and a spare mask.

3. Skateboarding

Perfect for kids, skateboarding is now allowed as an outdoor recreational activity. With the provision to wear a face mask and social distance, skaters can now roll up around the property for some much-needed playtime. While this is still a moderate-risk activity, make sure to teach your kids to keep to themselves at all times and to keep alcohol and sanitizer with them before they leave home.

4. Indoor Yoga and Zumba
If personal space for exercise is something you are looking for before buying a home, our single-attached homes may be the home you are looking for. Ranging from 80sqm-110sqm homes, future residents can hold their daily yoga or Zumba sessions with ample living room space and yard area. If you are in the market for an affordable house and lot in Cavite, consider Lancaster New City.

5. Dog Walking

As we continue on another year in a pandemic, we might be feeling cabin fever with our furry friends. Luckily, dog walking is now allowed within the premises, so our pets can also get the fresh air and sun they crave for! Make sure to keep your face mask on throughout the entire walk while socially distancing from other passersby on the street. Also, try to avoid approaching other dogs and dogwalkers and refrain from further physical contact.
In these challenging times, finding the best home is more important than ever. Call your real estate agent in Cavite and set a tour around the property that puts you and your family first.
---

Township Living
Lancaster New City in Cavite is a master-planned township where everything your family could possibly need are within reach. Apart from offering premium yet affordable
townhouses
and
single attached homes
for sale in Cavite, we also have The Parish of the Holy Family, a place of worship inside Lancaster New City; LNC Grounds, perfect venues for social, commercial, and community activities of the homeowners and their guests; Leighton Hall, a clubhouse with an outdoor pool; The Square, a lifestyle community mall; and St. Edward School.
With our affordable house and lot rates in Cavite, there really isn't a reason for you to keep renting on a townhouse that isn't yours. Get in touch with one of our real estate agents today to see how you can move into your dream home as soon as possible!