Kid-friendly Places in Cavite
Metro Manila isn't the only place to be for parents looking for kid-friendly spots. In nearby Metro South, Cavite has plenty of kid-friendly places that promote fun and learning experiences, as well as offers IG-worthy memories with you and the entire family. Cavite's reputation as a "Weekend Destination" is well-earned because it has dozens of leisure and heritage spots any weekend wanderer would be happy to see. Its proximity to Manila makes it an ideal province to visit (or live in) any day of the week.
You won't need to worry about long car rides with the kids fussing at the back, either; Cavite is right by Metro Manila's boundary, and it's ready to welcome your kids. Historical sites, museums, beaches, bazaars — they're all a short drive away in Cavite.
---

Kadiwa Park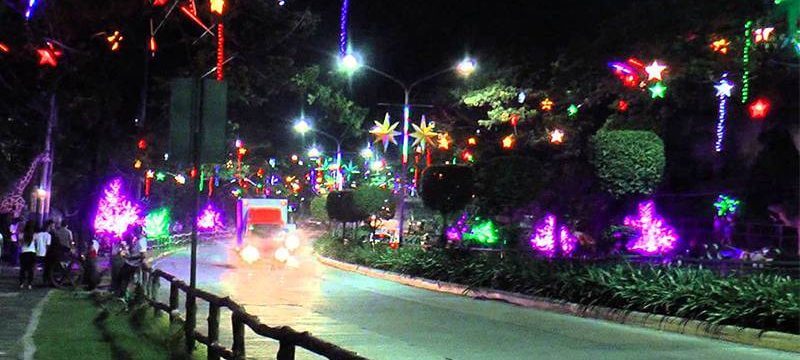 Located in Congressional Road, Dasmariñas, Cavite, Kadiwa Park is all about beautiful lights and man-made water attractions. This tiny and quiet park amuses children and adults alike, with animatronics and original sculptures of birds, animals, and dinosaurs. It's a picturesque spot you can take your kids to on a picnic.
If your kids are into light shows, one of Kadiwa Park's main attractions is a waterfall wall that lights up with different colors each night. Kids can enjoy the beautiful view or run through the park's small yet very colorful fountains. Just make sure you have a change of clothes for the young ones if they have too much fun with the water.

Le Don's Garden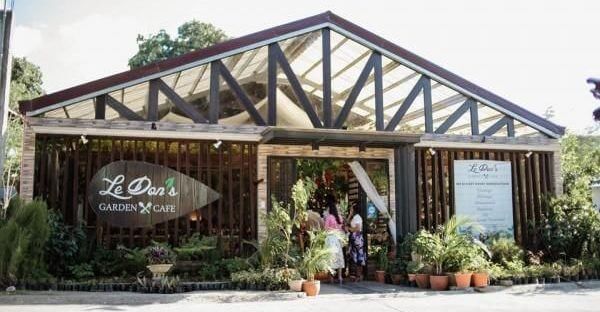 If you're looking for delicious garden-to-table eats that you and your kids will love, a restaurant in Silang is waiting to take your family's order.
Le Don's Garden Café practices a farm-to-table approach when preparing meals; it uses vegetables sourced from its 400 sq. meter lot to make healthy meals. The restaurant owners love when their guests enjoy the calmness of the scenery while enjoying delicious yet very nutritious fare.

Museo De La Salle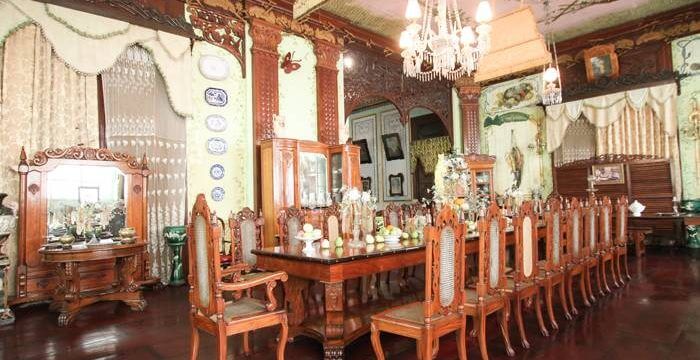 A little history trip goes a long way when nurturing your children's knowledge for Philippine history. Drop by Museo De La Salle, a resource center found within the De La Salle University-Dasmariñas campus. The museum is home to objects significant to the Philippine ilustrado lifestyle. Their range of collectibles promote appreciation of the arts and culture, and piques your children's interest in museology.

KidzWorld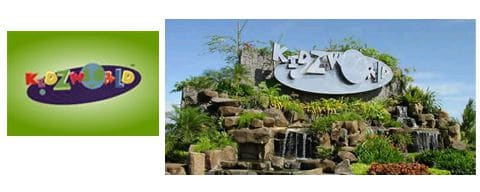 With more than 88 new creative, thrilling, and interactive games and adventures, KidzWorld is set to be the country's premier "edu-tainment" (education and entertainment) and adventure club resort. It offers the ideal setting for family-centered bonding and fellowship.
This exclusive resorts club has popular attractions, such as the Batanes Cove, a water world that allows for much splashing and other fun activities with the kids. Its man-made white sand beach amuses resort goers with mechanically-generated waves so kids can surf to their heart's content.
Your children will also love KidzWorld's loveable mascots. They represent and raise awareness for various endangered animals, like the "binturong" (Palawan bearcat), the monkey-eating eagle, the "dugong" (sea cow), and even Bohol's iconic tarsier.
Both you and your children will also enjoy learning about world geography at the resort's Magellan's Playworld, where everyone can discover the seven continents of the world. Your kids will love visiting the St. Peter's Dome waddling pool, Russia's beautiful St. Basil's Cathedral, the Great Wall of China, India's Taj Mahal, and the Asian Fishing Village.
At the International Interactive Doll House, the kids can learn more about foreign languages by going through beautiful replicas of the Spanish villa, a French chateau, and a Victorian mansion.

Museo Orlina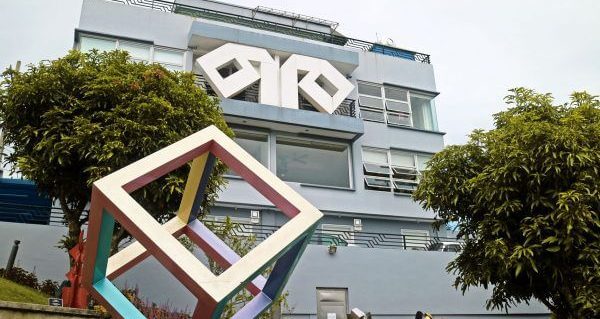 Take your kids to Museo Orlina, where they can immerse themselves in arts and culture. This Tagaytay-based museum showcases the artistry of Ramon Orlina, an internationally acclaimed artist and a foremost practitioner of glass sculpting in the Philippines.
Impress your children with modern art that has dazzled the art scene and been the subject of conversations among numerous art collectors. The museum has plenty of art galleries, and a sculpture garden and an amphitheater where it holds events.
Museo Orlina's doors are always open to the public. General admission is P100/head and P80/head for students and senior citizens.

Sky Ranch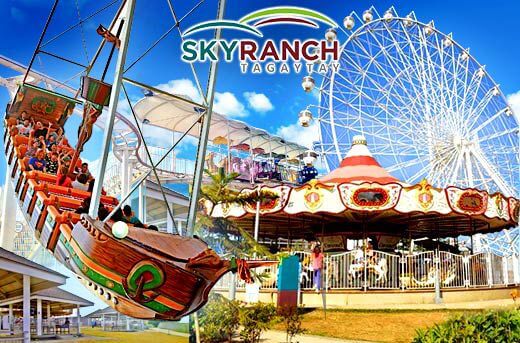 Of course, this list would not be complete if we didn't add an iconic child-friendly attraction in Cavite — Sky Ranch. This leisure park is one of the most definitive Tagaytay experiences for families, especially children.
Your kids will never get bored at Sky Ranch. This leisure and entertainment complex comes with fun rides, like the famous Sky Eye, Sky Cruiser, and Super Viking. Younger children also have the chance to enjoy the experience; Sky Ranch's Express Train, Mini Viking, and Wonder Flight are amusements fit for their age. The Grand Carousel, meanwhile, is a ride that all the members of your family will love.
Besides the fun mechanical rides, Sky Ranch offers enjoyable horseback rides within its premises. At the Riding Loop, your kids can enjoy a 30-minute ride for a minimum fee. Take note that parents are required to accompany children below the age of four.
Kids will never get bored when they're in Cavite. All of these kid-friendly attractions are a short drive away from the Metro, but for residents of Lancaster New City Cavite, it's a shorter drive away.
You too can live at the center of everything your kids (and you) love. Live at Lancaster New City Cavite to live closer to business hubs, leisure parks, and child-friendly attractions.
---

Township Living
Lancaster New City in Cavite is a master-planned township where everything your family could possibly need are within reach. Apart from offering premium yet affordable
townhouses
and
single attached homes
for sale in Cavite, we also have The Parish of the Holy Family, a place of worship inside Lancaster New City; LNC Grounds, perfect venues for social, commercial, and community activities of the homeowners and their guests; Leighton Hall, a clubhouse with an outdoor pool; The Square, a lifestyle community mall; and St. Edward School.
With our affordable house and lot rates in Cavite, there really isn't a reason for you to keep renting on a townhouse that isn't yours. Get in touch with one of our real estate agents today to see how you can move into your dream home as soon as possible!