Townhouse: A House and Lot with the Perks of a Condo Unit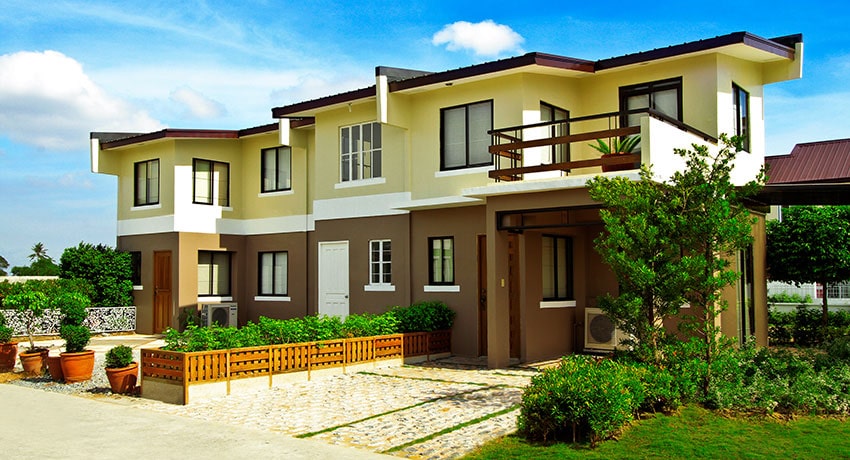 The real estate market in the country is enjoying its steady growth. Property developers continue to build subdivisions, condominium towers, and mixed-use estates in rural and urban areas, giving homebuyers housing options that meet their needs, lifestyle, and financial requirements.
More and more buyers are veering away from the traditional house and lot in favor of more modern housing options. Condos, in particular, have been sprouting across the metro. Some people choose to buy a condo unit that's located in an urban hotspot, so they gain access to amenities and conveniences that may not be available in suburban communities.
High-rise condominiums are mostly popular among young homebuyers, but majority of Filipinos still prefer investing in a house and lot. One type of house, however, combines the advantages of a condo and a house and lot: the townhouse.
---

Best of Both Worlds
Townhouses are adjacent, uniform units commonly found in residential urban areas or locations right outside the metro. Many property developers build townhouses in master-planned communities, which are managed by the homeowners' association (HOA).
The HOA gives you perks in terms of maintenance and security, similar to the benefits of living in a condo tower. But unlike a condo unit, buying a townhouse means buying land as well. So a townhouse is a house and lot with the same advantages as a condo.
These combined benefits make townhouses a good housing option. Below are five more reasons you should consider investing in a townhouse.

Keep your cash
Townhouses are generally cheaper than bungalows or freestanding homes.
A bungalow has all the rooms on one level, occupying a significant amount of land. As the lot size gets bigger, the price of the property increases as well. A townhouse, on the other hand, has multiple levels to maximize the floor space without consuming a considerable lot area. The cost of townhouses are relatively more affordable.

Enjoy your space and privacy
Townhouses offer more privacy than condo units. In a condo or apartment, the front doors are lined up in a single interior hallway, which you have to share with the other tenants. It's hard to avoid bumping into your neighbors in a condo, which may be a nuisance to some homeowners. Townhouses, on the other hand, have separate outside front doors, so you don't have to interact with your neighbors if you'd rather not.
You also get your own gated, outdoor space in a townhouse than in a condo unit that ensures your privacy. Townhomes often come with a parking space as well, without additional fees or separate property titles like in condos.

Buy into a prime location
Many townhouses are built in densely populated areas because they only take a small footprint of real estate. Living in the heart or on the outskirts of the metro gives you easy access to key urban centers, which is crucial if you're employed in the city.
Plus, these strategic locations also let you live near mass transit networks, major thoroughfares, schools, hospitals, leisure and entertainment centers, and other important establishments. This cuts your travel time because everything you need is just a short drive away.

Leverage the HOA's responsibilities
The HOA is responsible for maintaining communal spaces, including the amenities, parks, and other community facilities. Your monthly maintenance fee will go to preserving the community for you and your family's benefit.
The cleanliness of the community is also the HOA's responsibility. Garbage disposal and community sweeping are some of the regular initiatives of the organization to keep the neighborhood neat, orderly, and pleasing to the eye.
Townhouses within gated subdivisions also have ample security. The HOA employs their own personnel to ensure the safety of the residents, giving you peace of mind.

Have everything you need within reach
Townhouses are often located in master-planned communities, which combine residential, commercial, industrial, and recreational functions in one place. You don't have to travel far to fulfill your necessities because everything you need and want is right outside your door.
This proximity to important establishments and amenities allows you to focus on other activities since you don't have to waste time traveling, helping you achieve a more holistic lifestyle.
Ultimately, townhouses let you enjoy the modern conveniences of urban living without sacrificing your privacy and comfort. But the key lies in choosing a townhouse in a master-planned neighborhood in an ideal location.
---

Township Living
Lancaster New City in Cavite is a master-planned township where everything your family could possibly need are within reach. Apart from offering premium yet affordable
townhouses
and
single attached homes
for sale in Cavite, we also have The Parish of the Holy Family, a place of worship inside Lancaster New City; LNC Grounds, perfect venues for social, commercial, and community activities of the homeowners and their guests; Leighton Hall, a clubhouse with an outdoor pool; The Square, a lifestyle community mall; and St. Edward School.
With our affordable house and lot rates in Cavite, there really isn't a reason for you to keep renting on a townhouse that isn't yours. Get in touch with one of our real estate agents today to see how you can move into your dream home as soon as possible!