How to Reserve your Dream Home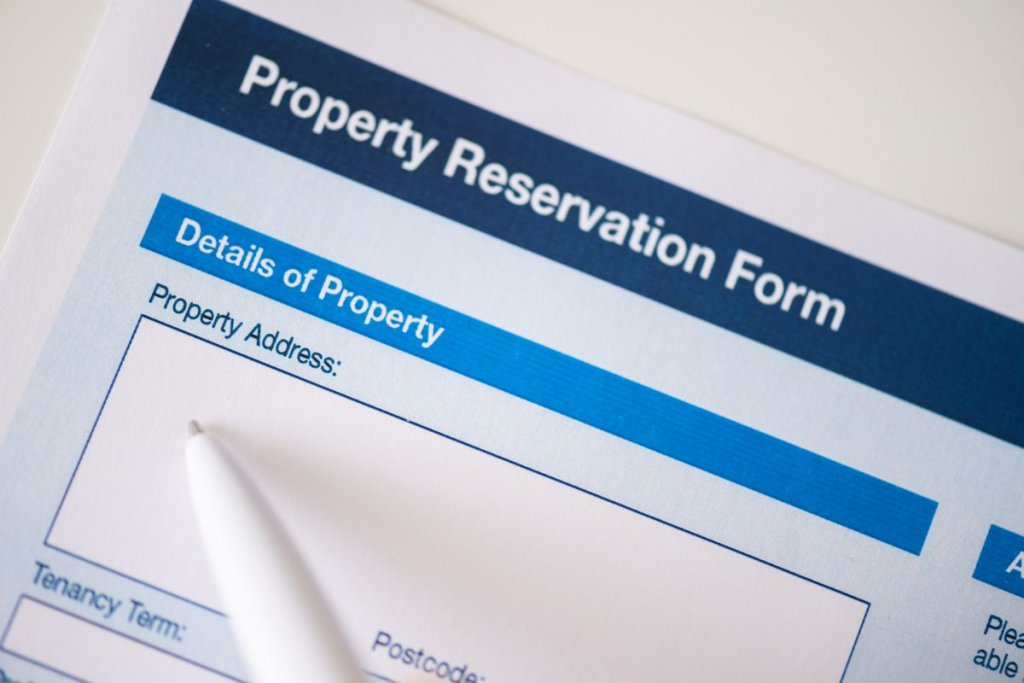 Growing up, we have always envisioned our dream home once we are settled with our career and family. Whether it's a condominium, townhouse, or a house and lot, owning a piece of property and making it our own is an extraordinary milestone we would all love to achieve. For homebuyers today, attaining your dream home is all a matter of preparation. It begins first by scouting the right property through numerous open houses and visits. And once the perfect home is found, the next and most important step is the reservation.
In today's day and age, the real estate market has become competitive between prospective clients. With this, reservations have become more popular to ensure the client books and secures the house of their dreams. At Lancaster New City, we make the home tours, reservation, and payment process as seamless as possible. We particularly pride ourselves with our reservation practices to ensure our clients are happy in finding their ideal townhouse in Cavite.
Here are all the aspects you need to note should you decide to reserve one of our prime units in the township.
---
What is a reservation fee?
A reservation fee is an agreed upon sum payment that ensures the procurement of a property in a first come, first served understanding. This payment will hold the property in question for a certain timeframe discussed between the property agent and the client. In some cases, this sum is also part of the down payment to be settled later on by the client. Homebuyers should also note that the reservation fee is often non-refundable in the case of unforeseen cancellation.

What are the first steps of reservation?
At Lancaster New City, the first step of reservation is to go to Pro-friends Online and coordinate with the Sales Agent of your chosen unit. The agent will put the unit on hold for you online and you will receive an email that will link you to the booking process. Just accomplish the pre-qualification form, choose your preferred financing, and indicate that you conform to the details of the agreement.
The next step is to pay the reservation fee. Payments can be made via Dragonpay or other partner payment merchants (banks, payment centers, and other online payment facilities). Once the payment is validated, the unit will be marked 'reserved'.

How much is the reservation fee at Lancaster New City?
With the many property units in the township, the reservation fee varies depending of the type, size, and design of the unit. Here are some of the reservation fees for Lancaster New City's bestselling units:
Unit Name – Reservation Price:
Emma – Php 7,500.00
Alice, Thea, Anica – Php 10,000.00
Adelle, Denise, Chessa, Briana – Php 20,000.00
What is a Reservation Agreement (RA)?
To formalize the reservation agreement, Lancaster New City uses a Reservation Agreement for every client contract. The RA is a 7-page comprehensive document that states the property being purchased and all the specification of the property. One will find the following details: Name of Project, Block and Lot No., Lot Area, House Type, Floor Area, and Schedule of Payment
Can you cancel a reservation?
In some cases, reservations may be cancelled. Grounds for cancellation are met when the client does the following:
Failure to appear during loan counselling
Failure to pay the first down payment installment
Failure to remit any three (3) consecutive monthly installments or amortizations
Failure to submit within the prescribed period any of the documents needed by Profriends, Inc.
Voluntary withdrawal from the RA for whatsoever reason presented
In securing your dream home, preparation is always key to make that dream into reality. If you are interested in a particular property or an RFO house and lot in Cavite, contact our property specialists to schedule a visit in the Lancaster New City township!
Purchasing a home with down payment lessens the amount of money that you will need to borrow to complete your purchase of a home. The higher the down payment, the less you pay in compounded interest, allowing you to save more.
If you're looking for a house and lot in a vibrant township community, you should check out Lancaster New City Cavite. We have a wide selection of house and lots designed to cater to your family's every need. For more pricing information, you can contact our real estate agents in Cavite to give you a complete rundown of our properties. We hope to see you around in our family-friendly neighborhood!
---

Township Living
Lancaster New City in Cavite is a master-planned township where everything your family could possibly need are within reach. Apart from offering premium yet affordable
townhouses
and
single attached homes
for sale in Cavite, we also have The Parish of the Holy Family, a place of worship inside Lancaster New City; LNC Grounds, perfect venues for social, commercial, and community activities of the homeowners and their guests; Leighton Hall, a clubhouse with an outdoor pool; The Square, a lifestyle community mall; and St. Edward School.
With our affordable house and lot rates in Cavite, there really isn't a reason for you to keep renting on a townhouse that isn't yours. Get in touch with one of our real estate agents today to see how you can move into your dream home as soon as possible!