How Lancaster New City is Adjusting to the New Normal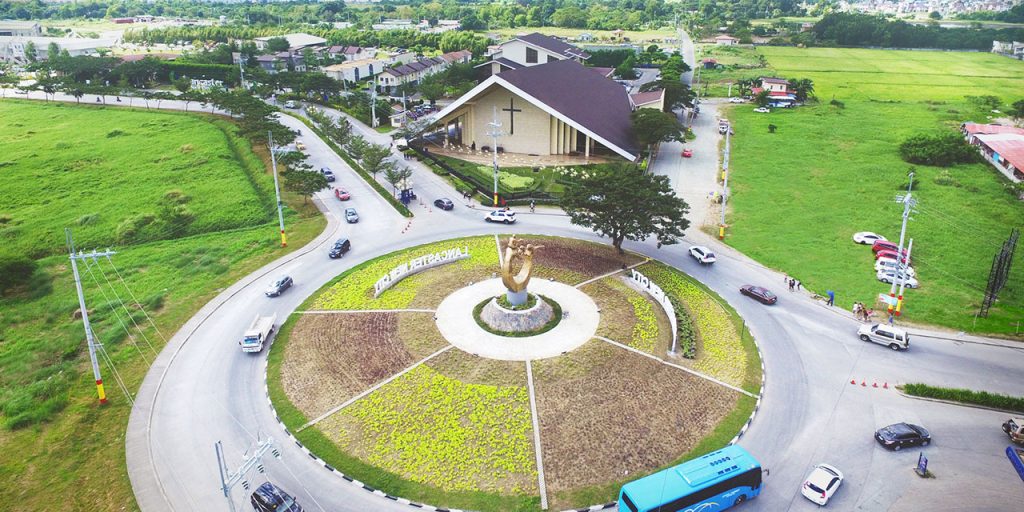 Without a doubt, the COVID-19 pandemic has made everyone extra cautious about their safety, and for good reason. These unprecedented times have forced us all to adjust to a new normal to ensure we stay healthy and safe, and to minimize the risk of contracting the virus as much as possible. Lancaster New City is no exception to this. In our master-planned community, maintaining our residents' health is our top priority, which is why we've implemented strict safety and security protocols throughout our gated community to protect each one of our residents.
Here are the ways Lancaster New City is adapting to COVID-19.
---

Wearing Face Masks
In compliance with the regulations set by the IATF and the WHO, Lancaster New City strictly requires all residents and its employees to wear face masks whenever they are out in public. Permitted face masks include surgical face masks, KN95 face masks, and reusable face masks. Wearers must ensure that both the nose and the mouth are covered at all times.

Shoe Disinfection
Our shoes are one of the dirtiest articles of clothing we wear. In order to reduce the risk of carrying germs into the community, we have foot baths where you can disinfect your shoes before entering the community. Disinfectant solution is regularly applied to the foot bath to ensure its cleaning abilities. Thoroughly rub the soles of your shoes in the foot bath to get rid of all the germs before entering.

Thermal Scanning
Each person entering Lancaster New City is scanned to check their temperature. Anybody registering with a temperature above 37.5 Celsius after 2 attempts will not be permitted to enter.

Hand Sanitizing
Frequent hand sanitizing is the quickest and easiest way to reduce the risk of contracting COVID-19. As such, we've provided several hand sanitizers around the community, especially at the gates, so that you may sanitize your hands.

Health Declaration Form
Visitors coming to Lancaster New City must assure us, and our residents, of their clean bill of health. To do this, they must accomplish and submit a Health Declaration Form to the guard before entering the community.

Social Distancing
Social distancing is to be strictly observed at all times while in the community. People must remain at least 1.5 meters or 6 feet apart from each other inside Lancaster New City.

Frequent Cleaning
We ensure that every surface is cleaned and sanitized after every client visit. This includes chairs, desks, tables, door handles, even pens, to minimize the risk of germs spreading.
For our residents' safety, the following guests will not be allowed to enter the community:
Senior citizens
Pregnant women
People below 21 years old
Anyone displaying symptoms of COVID-19
Persons with immunodeficiency
Other health risks
Although this may be a scary time, Lancaster New City is working hard to go above and beyond to keep you and your loved ones safe at all times. Rest assured that your health is our number one priority, especially during this health crisis, and that we will do everything we can to ensure our community stays COVID-free.
---

Township Living
Lancaster New City in Cavite is a master-planned township where everything your family could possibly need are within reach. Apart from offering premium yet affordable
townhouses
and
single attached homes
for sale in Cavite, we also have The Parish of the Holy Family, a place of worship inside Lancaster New City; LNC Grounds, perfect venues for social, commercial, and community activities of the homeowners and their guests; Leighton Hall, a clubhouse with an outdoor pool; The Square, a lifestyle community mall; and St. Edward School.
With our affordable house and lot rates in Cavite, there really isn't a reason for you to keep renting on a townhouse that isn't yours. Get in touch with one of our real estate agents today to see how you can move into your dream home as soon as possible!