Owning Vs Renting: Which One Is Better?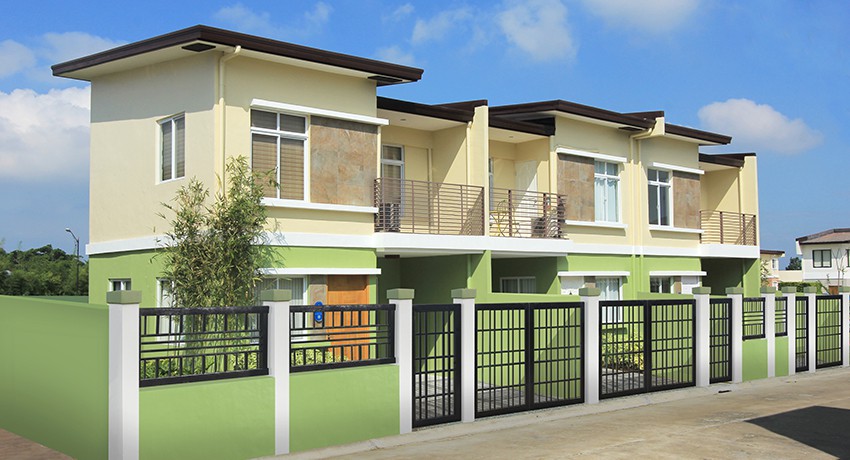 When investing in your first property, you want to make sure you're making a well informed decision. After all, the money you put out for your first property is no joke, so you need gather all the facts, pros, and cons about your options before you make your decision. Most prospective first time homeowners often find themselves torn between investing in a townhouse or if they should just rent one. In order to answer this, we must first answer the question: what's the difference renting and owning a townhouse?
---

Townhouses in a Nutshell
Townhouses are, for all intents and purposes, pretty much like houses in that homeowners own the title of the land on which the house is built. They can be detached or semi-detached, meaning some townhouses can be free standing while other townhouses share at least one wall.
When you purchase a townhouse, you purchase not only the house but the title of the lot as well. When you're renting, however, you aren't given any title.
Now let's take a better look at the pros and cons of each.

In terms of maintenance
For renters, maintenance fees should be built into the rent and should therefore be covered by the landlord. This makes renting relatively low-maintenance because anything requiring repair (such as a leaky faucet or jammed doorknob) should be taken care of by the landlord. This is especially beneficial for people who are renting townhouses that have gutters that require regular upkeep, lawns, and even garages that may need to be cleaned out.

In terms of flexibility
Investing in a townhouse allows you to make as many changes as you would like to the interiors of your home. While most townhouses have certain rules when it comes to the exteriors of the townhouses (in order to keep the townhouses as similar and cohesive looking as possible), whatever goes on inside your home is up to you. You are free to design it and change the layout however you please meaning you can paint or even change the layout to your choosing without having to get anyone's approval. In other words, you get to make your home your own.
Sadly, renting doesn't offer this kind of flexibility when it comes to designing and decorating. Most landowners will even go as far as to restrict you from even hanging a painting on the wall for fear of damaging the wall.

In terms of stability
When it comes to renting, you have the option to leave whenever you choose. This is great for young professionals who haven't established their roots or those who don't mind moving around. But this can also become a hassle because your landlord can choose to terminate your lease whenever he or she decides to, making you, in a sense, homeless at a moment's notice.
When you own the house, you have peace of mind that you'll always have a place to come home to and call your own.

So which is better?
At the end of the day, the choice that's best for you boils down to your budget, how long you'll be staying in your home, and whether or not you mind moving around often. Answering these will all help you decide whether renting or investing on a townhouse is better for you.
Lancaster New City in Cavite has developed a master-planned township where everything your family could possibly need conveniently within reach. Apart from offering premium yet affordable townhouses for sale in the Philippines, we also an exclusive transport system, Leighton Hall, our first clubhouse which houses our outdoor pool and function hall, a church, IT business park, lifestyle community mall, and even a school. With our affordable rates, there really isn't a reason for you to keep renting on a townhouse that isn't yours.
---

Township Living
Lancaster New City in Cavite is a master-planned township where everything your family could possibly need are within reach. Apart from offering premium yet affordable
townhouses
and
single attached homes
for sale in Cavite, we also have The Parish of the Holy Family, a place of worship inside Lancaster New City; LNC Grounds, perfect venues for social, commercial, and community activities of the homeowners and their guests; Leighton Hall, a clubhouse with an outdoor pool; The Square, a lifestyle community mall; and St. Edward School.
With our affordable house and lot rates in Cavite, there really isn't a reason for you to keep renting on a townhouse that isn't yours. Get in touch with one of our real estate agents today to see how you can move into your dream home as soon as possible!