What Do People Want from Their Communities?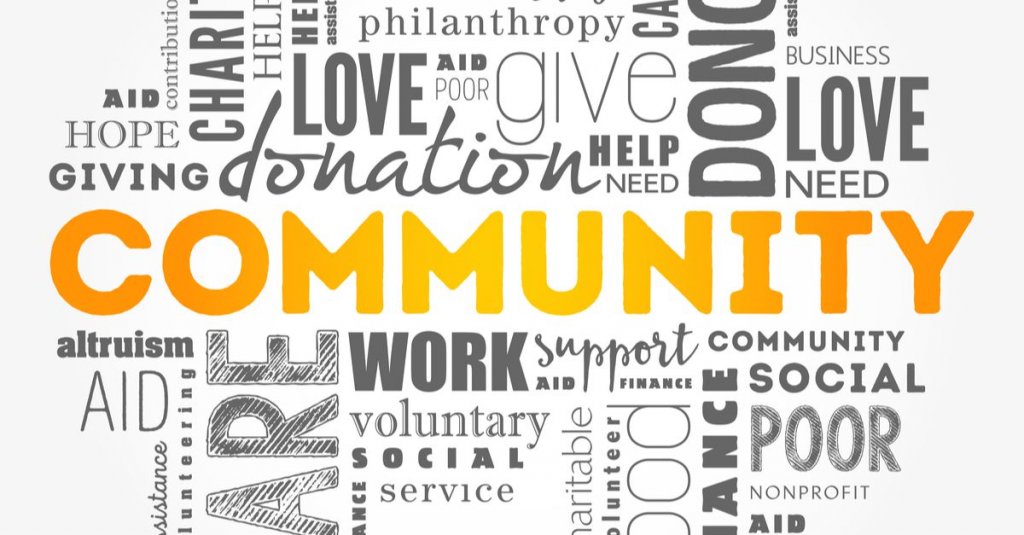 Finding a new home is always an exciting time for the family. A new space has endless possibilities and families are left daydreaming about what their new home can look like. Fathers may be thinking about putting a mancave or a home gym, moms may be planning out their beautiful kitchen, and the kids could be figuring out how to style their own room. Truly a fun-filled family affair, moving into a new place brings in new excitement unlike anything else.
But before thinking about what's inside the house, it also pays to consider what's outside of it too. Homebuyers today should consider a couple of factors before choosing the neighborhood their family will grow up in.
To help you in your search, here are the top ten things residents want and consider in their future communities.
---
Security
In today's day and age, gated communities are the staple for undisturbed, stress-free living. You know you have stumbled upon a good neighborhood if the property invests in 24-hour guard patrol, a disaster response team, and an effective car sticker system.

Reputable Schools
For those starting a family or have little ones of their own, having reputable schools within the vicinity of their home is a major plus. Kids can easily travel to and from school and enjoy fun after school activities without worrying about long rides back home. Found within Cavite is Lancaster New City, a township that has a premiere educational institution namely the St. Edwards School offering K-12 education and extra curriculars for brilliant young minds.
Proximity to Necessities
Whether the family needs groceries, medicine, school supplies, and other essentials, it's always good to live closely to nearby establishments that have supermarkets, pharmacies, bookstores, and more.

Shopping Malls
Homes that have a shopping mall or district within the area is always on the wishlist. Best for last minute needs and leisurely shopping sprees are more enjoyable in the go-to mall you are familiar with and can easily travel to.

Low Crime Rate
When choosing a new home for your family or partner, safety becomes the one of the most important priorities. Make sure to do a full background check on your prospective properties and to ask your real estate agent for the most recent crime rate report.

Walkable Roads
Buying a new home means buying into your neighborhood roads and spaces as well. If your family is keen on outdoor activities like walking, running, biking, and occasional dog walks, take into consideration the sidewalks and roads in your options.

Parks and Amenities
Give your children wonderful childhood experiences with amazing amenities found in your neighborhood. Parks, swimming pools, and garden areas are great locations for your children to play and to make new neighborly friends.

Place of Worship
It's always an added benefit to live close by to where you can practice your spirituality. Lancaster New City is home to a beautifully made chapel, the Parish of The Holy Family. Known for its modern architectural design, this church is perfect for quick solemn visits and elegant weddings celebrations.

Beautiful Properties
There's a certain pride residents have when their neighborhood is filled with design-worthy properties. When a community is filled with eye-candy homes, it's always enjoyable to invite guests over or to take leisurely strolls around the property.

Friendly Neighborhood Culture
A great neighborhood is reflected by the people who live in it. Find out the general culture of the areas you are scouting and see if you and your family make the perfect fit.
Every community has it's pros and cons. There will never be a perfect neighborhood that will tick off all your boxes, but with the right eye for detail and strategy, shortlisting your choices will come naturally. If you are looking for property in Cavite with a family-friendly community, check out Lancaster New City in your next house hunting visit!
---

Township Living
Lancaster New City in Cavite is a master-planned township where everything your family could possibly need are within reach. Apart from offering premium yet affordable
townhouses
and
single attached homes
for sale in Cavite, we also have The Parish of the Holy Family, a place of worship inside Lancaster New City; LNC Grounds, perfect venues for social, commercial, and community activities of the homeowners and their guests; Leighton Hall, a clubhouse with an outdoor pool; The Square, a lifestyle community mall; and St. Edward School.
With our affordable house and lot rates in Cavite, there really isn't a reason for you to keep renting on a townhouse that isn't yours. Get in touch with one of our real estate agents today to see how you can move into your dream home as soon as possible!