Family Lifestyle in Lancaster New City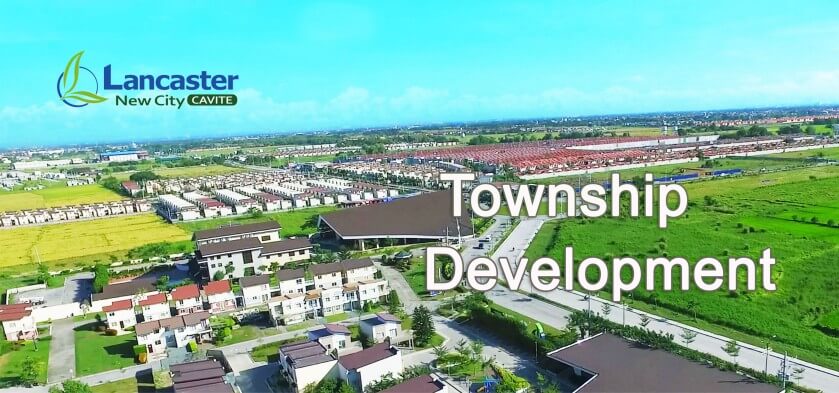 Life in Metro Manila is becoming increasingly unmanageable. A study in 2019 showed that commuters in Metro Manila spent a total of 257 hours in traffic last year. This translates to 10 days and 17 hours on the road— time that could have gone to watching movies, learning new skills, or bonding with the family.
With so much time wasted in traffic, it's no wonder why people are relocating to master-planned townships like Lancaster New City where modern comforts are within reach. If you're interested to learn more about township living, here are three main reasons why Lancaster New City can improve your family's standard of living.
---

Everything is Within Reach

Living in a complete township like Lancaster New City gives you access to essential amenities. Just a short drive away from your residence, you'll find the township's community mall, The Square, which houses a supermarket, retail stores, remittance centers, pharmacies, and much more. This is located near Suntech iPark, the first of its kind IT business park in Cavite which provides employment opportunities to residents of Lancaster New City.
There's also the Leighton Hall clubhouse equipped with a swimming pool and function room and St. Edward School which caters to families with children who are in the Pre-Kindergarten to Senior High School level.  Navigating the township without a car is no problem because of the community's robust transport system which consists of LNC Link Buses of the LNC Transport Hub. Whether you're going off to work or visiting Metro Manila, there are buses available to take you and your family wherever you need to go.

Your Family's Safety is a Priority

The quality of your environment can affect your family's health. Lancaster New City takes great measures to foster a clean, orderly, and stress-free community for its homeowners. In accordance with IATF guidelines, Lancaster New City has implemented regular temperature checks to the contractors and delivery services for each phase. Other safety protocols involving sanitation rugs and free alcohol stations are being observed in all open establishments within the township.
Individual outdoor activities such as walking, jogging, running, or biking are allowed within MECQ areas, provided that the minimum health standards and precautions of mask-wearing and social distancing are observed. The township community is well-managed and protected with stationary and roving security guards per phase.

Family-Friendly Community

Lancaster New City is a caring, self-sustaining community. Amidst the current health crisis, the community has organized several initiatives to ensure the safety and mental wellness of everyone in the township. Since open area facilities are closed off during the pandemic, Lancaster New City has focused its community efforts online particularly through its various initiatives:
To help curb viral transmissions during the community lockdowns, some homeowners have volunteered to take scheduled trips to the supermarket, drugstore, and retail stores on behalf of their fellow neighbors. Residents can also order fresh farm produce through an online platform, tienda.buyani.com. In addition to convenient online shopping, there are bi-monthly online yoga sessions conducted by practitioners within the township to keep families healthy and happy.
In these uncertain times, it is easy to feel insecure about your family's safety. But Lancaster New City assures us through its adherence of the IATF guidelines as well as community-based initiatives that no one gets left behind. This family-friendly neighborhood is more than just a convenient place of residence— it truly feels like home.
---

Township Living
Lancaster New City in Cavite is a master-planned township where everything your family could possibly need are within reach. Apart from offering premium yet affordable
townhouses
and
single attached homes
for sale in Cavite, we also have The Parish of the Holy Family, a place of worship inside Lancaster New City; LNC Grounds, perfect venues for social, commercial, and community activities of the homeowners and their guests; Leighton Hall, a clubhouse with an outdoor pool; The Square, a lifestyle community mall; and St. Edward School.
With our affordable house and lot rates in Cavite, there really isn't a reason for you to keep renting on a townhouse that isn't yours. Get in touch with one of our real estate agents today to see how you can move into your dream home as soon as possible!