What Makes a Neighborhood Great?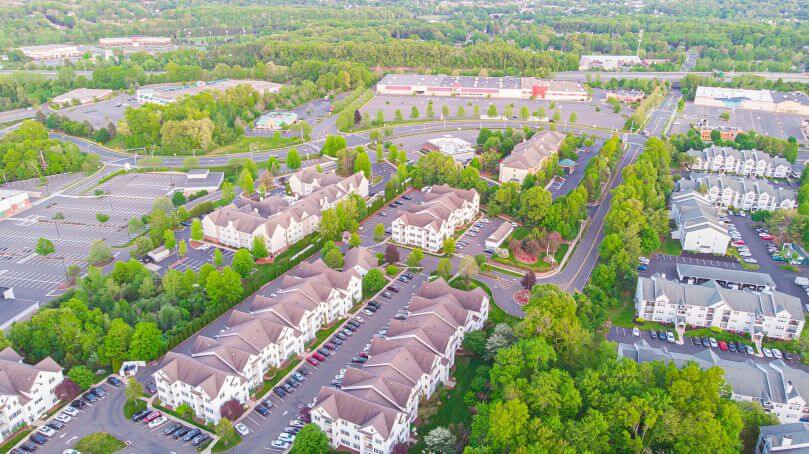 A great home comes hand-in-hand with a great neighborhood. Just like everything in life, it takes hard work, patience, and a good eye to find the right place to call our home. When making initial plans to move and set up new roots, it may be an overwhelming feat given the number of residential options in the metro. It pays to jot down all the needs and wants the family is looking for to narrow down the choices efficiently and effectively.
To make your house-hunting experience easier, we've listed down 10 things that make a neighborhood enjoyable to live in, giving you your money's worth in the process.
---

1. A wide variety of housing options
Built for all sorts of individuals going through different stages in their life, Lancaster New City offers different single-attached homes and townhouse options. Ranging from 80sqm to 110sqm, the Aira, Chessa, and Briana ensure families will have their own private space while comfortably having all their essentials nearby. For early nesters and new couples, the Alice, Anica, Thea, and Adelle townhouses are also available for both comfortable and practical living.

2. Nearby educational institutions
Inside Lancaster New City is St. Edward School that offers K-12 education in a safe environment. Parents can rest easy while their children receive the nurturing education they need. The school is fully equipped with state-of-the-art laboratories, media centers, and sports facilities for the benefit of the students. St Edward School has also recently launched The Edwardian EDGE: Edwardian Excellence in Digital Global Education, a platform to provide a full-scale digital learning experience to its students. Some of the digital learning efforts include Aralinks, a tool where the teachers design, develop and execute lessons, activities, assessments and evaluations for their students. For higher grade levels which require more materials, SES also makes use of Google Suite for Education. St. Edward School was able to adapt to the times, providing its students quality education they would get in a classroom.

3. Access to a lifestyle mall within the property
A heaven-sent for all residents is a shopping mall within a stone's throw from their houses. For many, Lancaster New City is arguably the best subdivision in Cavite specifically for The Square, a family-friendly lifestyle community mall that caters to all retail, dining, and entertainment needs, within the comforts of the township.

4. Recreational parks and centers
A perfect venue for social, commercial, and community activities is the LNC Grounds. Made to provide a functional venue for residents and guests to thrive, converse, and network comfortably in this neighborhood in Cavite.

5. Wide roads for outdoor activities
When staying indoors gets too much, nothing beats going outside for some fresh air. You know you have a great neighborhood when you have wide roads perfect for biking, running, and dog-walking.

6. Walking-distance worship center
A necessity for a perfect home is a place where you can fulfill your spiritual needs. Tucked within the center of the property is the Parish Of The Holy Family, that offers regular Sunday masses and special anticipated masses, all within this beautifully designed architectural gem.

7. Community groups and associations
You know a neighborhood is for keeps when you have a good community that watches out for your wellbeing. Lancaster New City's Galing LNC is a residents' movement that promotes positive values in partnership with the property. This doubles as a community watch where residents are able to share their stories, concerns, and announcements.

8. Round-the-clock security
Citizens can rest easy with security personnel that really care for their residents. Lancaster New City is complete with CCTV cameras and security guards stationed in every phase. They follow a sticker system for incoming vehicles and patrol regularly for overall resident safety.

9. Close proximity to main roads
It always pays to live in a property that is conveniently situated near main access roads. Just 6.5 kilometers away from CAVITEX (Manila-Cavite Expressway) Kawit Toll Exit, travelling to work daily will be a breeze for you. With NAIA Expressway, MCX, and the completion of the Cavite Laguna Expressway (CALAX), Lancaster New City will even be more accessible to different areas of Metro Manila and the South.

10. Friendly residential atmosphere
Come home to a welcoming environment that treats you like family. A good neighborhood comes with good neighbors. Lancaster New City are full of diverse personalities who genuinely look out for their fellow residents, sharing in the enjoyment of comfortable amenities and other property perks.
Living in Cavite just got better with Lancaster New City. Call your property consultant today and book a tour within the township soon!
---

Township Living
Lancaster New City in Cavite is a master-planned township where everything your family could possibly need are within reach. Apart from offering premium yet affordable
townhouses
and
single attached homes
for sale in Cavite, we also have The Parish of the Holy Family, a place of worship inside Lancaster New City; LNC Grounds, perfect venues for social, commercial, and community activities of the homeowners and their guests; Leighton Hall, a clubhouse with an outdoor pool; The Square, a lifestyle community mall; and St. Edward School.
With our affordable house and lot rates in Cavite, there really isn't a reason for you to keep renting on a townhouse that isn't yours. Get in touch with one of our real estate agents today to see how you can move into your dream home as soon as possible!