A Guide to Residential Properties in the Philippines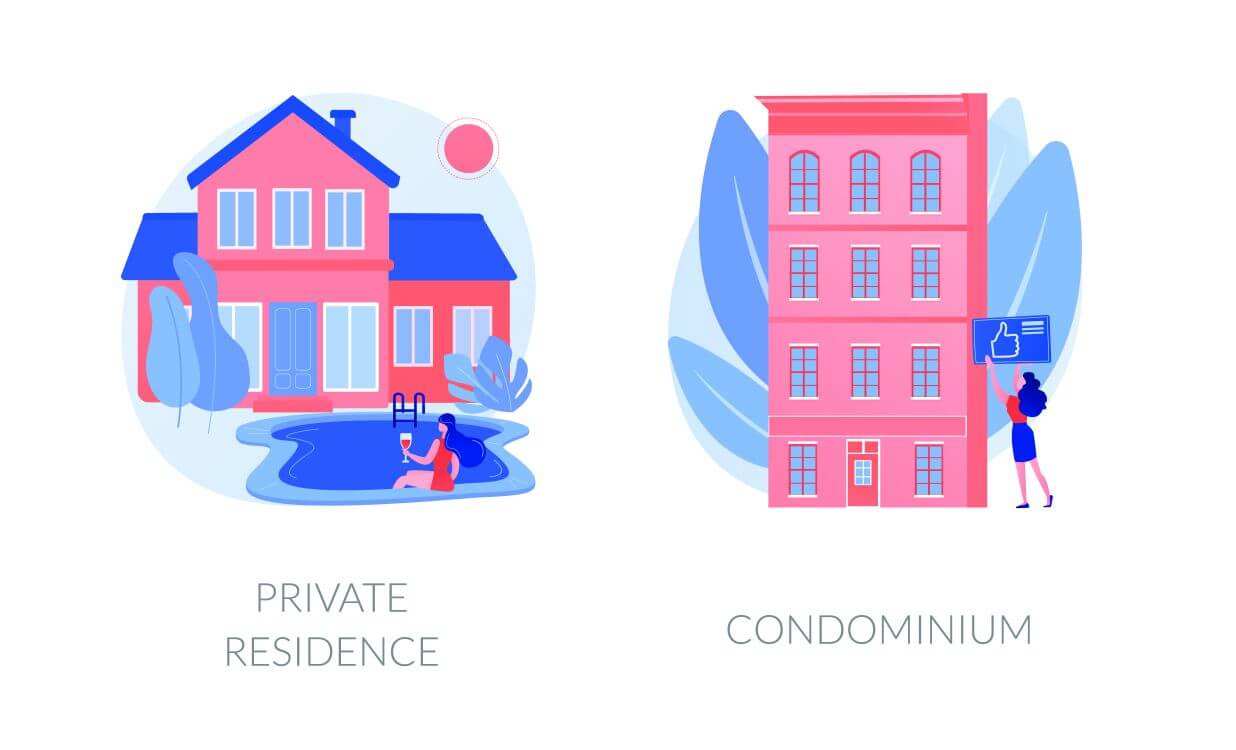 To many people, building a new life starts with finding a new home. A house hunter in the Philippines would have to choose between getting a condo unit and a house & lot, but what are the factors to consider before making this investment? If you are looking to get a place of your own in the near future, scroll along to see which dwelling type would be most suitable for you and your lifestyle.
---
Condominium Living
A condominium is a building comprised of several units that you share with other owners. It is preferred by many young professionals and single individuals as it is usually found in convenient locations close to transportation and entertainment hubs, allowing them to cut back on their commute time and cost. Condo unit owners also enjoy free and exclusive access to various recreational amenities like gyms and sports facilities. However, some essential things to be mindful of when you live in a condominium are the limited interior space, privacy, and freedom. These units are usually smaller and closer together, and management might be stricter with their rules, so growing families with pets might face some challenges living the condo life.

Different Kinds of House and Lot
Perhaps the most notable difference between condominiums and house and lots would be the land ownership and the size of their living quarters. The latter is a residential property—usually seen in subdivisions or villages—that is exclusively your own with outdoor space and typically has more spacious rooms. It is also important to note that there are multiple types of house and lots: single-attached, duplex, single-detached, and townhouses.
Single-Attached House
A single-attached house is a residential structure separated by a perimeter firewall but you still have your own outdoor space around the property. In this setup, the house would be directly attached to the boundary line of your lot, leaving you with more free space at the front, back, and other sides of your lot. 
Duplex
A duplex is a type of single-attached house with a different orientation. While single-attached houses are a bit farther apart, duplexes are two units that share a common indoor wall.
Single-Detached House
Single-detached houses are stand-alone structures with more lot space. Because there are no other residential structures attached to them, these are open at the front, back, and especially both sides of the house.
Townhouse
Finally, a townhouse is a two-storey house usually found in lower-cost phases or subdivisions. There is less lot space here than the ones previously mentioned, and there are more than 2 units that are built next to each other, separated by firewalls on one or two sides of the house.

Building Your Township Life
If you're looking for a house and lot for sale in Cavite, Lancaster New City is here to offer the comfortable size, privacy, and exclusivity of either a single-attached house or a townhouse paired with the wide range of amenities that condominium units have. Growing families will surely have a lot of wiggle space in our properties in Briana, Chessa, Aira, Adelle, Alice, Anica, and Thea, each with 3-4 bedrooms and up to 3 bathrooms.
The township life at LNC gives you a healthy balance of these two residential properties, making sure that you and your family get the best of both worlds. It is also a family-friendly community that grants you everyday convenience through its easy access to various establishments such as churches, malls, and restaurants. You can build your best life here with us.
---

Township Living
Lancaster New City in Cavite is a master-planned township where everything your family could possibly need are within reach. Apart from offering premium yet affordable
townhouses
and
single attached homes
for sale in Cavite, we also have The Parish of the Holy Family, a place of worship inside Lancaster New City; LNC Grounds, perfect venues for social, commercial, and community activities of the homeowners and their guests; Leighton Hall, a clubhouse with an outdoor pool; The Square, a lifestyle community mall; and St. Edward School.
With our affordable house and lot rates in Cavite, there really isn't a reason for you to keep renting on a townhouse that isn't yours. Get in touch with one of our real estate agents today to see how you can move into your dream home as soon as possible!