Moving Checklist: Tips to Prepare You for Moving Day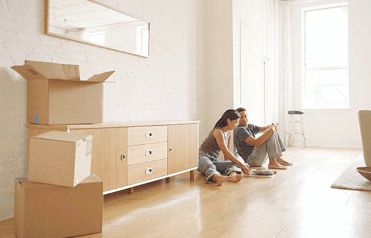 Moving from one home to another is a part of life. We as humans inevitably embrace change whether it's in our career, relationships, and our home location. When we break new ground and set up roots in an unfamiliar place, packing and moving can be an intimidating and even stressful endeavor. Luckily, relocating nowadays is less bothersome when you have the right strategy and choose the right place to move into. Lancaster New City is the home that welcomes you right from Day 1. Equipped with ready for occupancy houses, moving day is less dreadful with the right tips and tricks.
Thinking of how to accomplish Moving Day? Lancaster New City drops seven surefire tips to make relocating stress-free.
---

1. Buy packing materials ahead of time
Do yourself a major favor and get ahead with shopping for packing supplies! Buy carton boxes in varying sizes, masking tape, and markers weeks ahead of Moving Day.

2. Divide and conquer
Delegate among your family members and assign areas in the house to pack up. Instruct each packer to properly label the boxes indicating which room each box is going like Master Bedroom, Kitchen, etc. You'll surely finish ahead of time with a proper system that keeps everyone organized.

3. Consider giving non-essentials to charity
In the midst of packing up your home, you will come across many items that you might reconsider setting aside for donations. Set up a donation corner in your home that contains old clothes, used books, and other non-essential items that you would like to give away instead!

4. Hire a moving company
On the actual moving day, save your family the hassle of stuffing your cars with boxes and book a moving truck. Let professional movers take on the heavy lifting from your old home to your new location. You'll have a truckload of space and you won't break your back from carrying  boxes either!

5. Use your suitcases as transport boxes
Here's a neat trick for the clever and savvy mover: use your current suitcases to carry and transport household items. You'll save on using boxes, and suitcases are easy to move around with their swivel wheels.
6. Take a photo of areas in your current home
Another stressful point of moving is getting your new home to look just the way you like it before. Especially for entertainment tables, removing and reassembling consoles and wires can be a recipe for disaster if not planned ahead. Take a photo of how your current home looks like, especially intricately designed and organized areas.
7. Choose a home with seamless moving protocol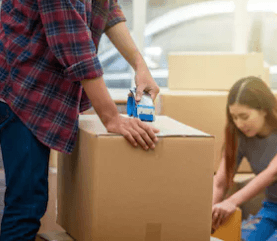 No matter how organized you are on Moving Day, it won't matter if your new home location is difficult to move into. Lancaster New City not only has ready for occupancy units, but equipped with smart and capable staff from the guardhouse to your agent. Our Customer Relations Group also offers tips and assistance on how to make your move-in experience a pleasant one.
---

Township Living
Lancaster New City in Cavite is a master-planned township where everything your family could possibly need are within reach. Apart from offering premium yet affordable
townhouses
and
single attached homes
for sale in Cavite, we also have The Parish of the Holy Family, a place of worship inside Lancaster New City; LNC Grounds, perfect venues for social, commercial, and community activities of the homeowners and their guests; Leighton Hall, a clubhouse with an outdoor pool; The Square, a lifestyle community mall; and St. Edward School.
With our affordable house and lot rates in Cavite, there really isn't a reason for you to keep renting on a townhouse that isn't yours. Get in touch with one of our real estate agents today to see how you can move into your dream home as soon as possible!