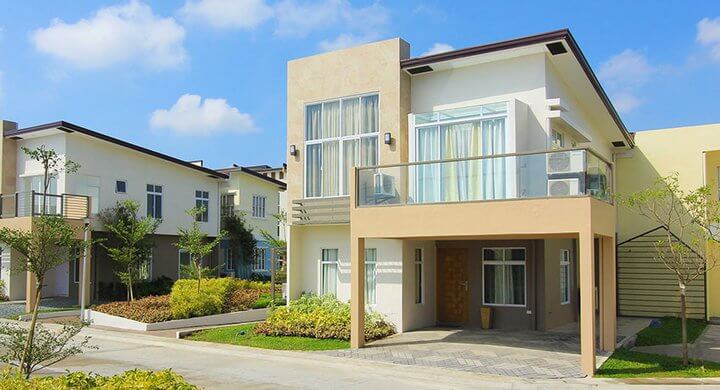 In today's bustling society, home dwellers have now come to like the allure of township living. With many factors to consider, today's new families look for three main aspects before settling in a home: location, convenience, and price. In the Philippines, more affordable housing options are sprouting to cater to these needs. Hence the rise of single-attached houses within key residential areas around Metro Manila and more.
If you are in the market for this small to mid-sized home, scroll below to understand the pros and cons to this idyllic home.
---
What Is A Single-Attached Home?
There are many types of houses now available for house hunters. One of which is a single-attached home, which is a house that has its own lot around it and shares a perimeter wall with another property.

The Benefits of Single-Attached Home Living
One of the main benefits of living in a single-attached home is the price. It is generally more affordable to purchase one unit for a new or a small family. Lancaster New City is one of the subdivisions in Cavite that has a wide range of options to choose from with their single-attached home designs. The Aira, Chessa, Briana, Sophie, Margaret, Gabrielle, and Alexandra have financial scheme options that will help you manage your monthly payments.
Another pro point for single-attached homes is the design of the units. With the shared property design of the houses, this is a perfect living arrangement for Filipino families who wish to live closely together. Extended families can purchase several units and enjoy communal living with loved ones close by.
The last and most important pro point is location. Like any other property, house hunters are always looking at the location for their everyday needs and convenience. Lancaster New City is a township with all the necessary amenities found within the property. A single-attached unit has quick access to the township lifestyle mall, supermarket, church, and school. Outside of the property, residents are nearby to Cavite malls, hospitals, and main roads to the metro.

Why Should You Consider Township Living
Township living is all about starting a comfortable life with everything you need within reach. The lifestyle is about adopting a simple yet meaningful take on daily activities with your loved ones close by. Single-attached homes in Lancaster New City offers this to its residents, introducing a friendly and family-centered community. If you are looking for a single-attached house in Cavite, check out Lancaster New City today!
---

Township Living
Lancaster New City in Cavite is a master-planned township where everything your family could possibly need are within reach. Apart from offering premium yet affordable
townhouses
and
single attached homes
for sale in Cavite, we also have The Parish of the Holy Family, a place of worship inside Lancaster New City; LNC Grounds, perfect venues for social, commercial, and community activities of the homeowners and their guests; Leighton Hall, a clubhouse with an outdoor pool; The Square, a lifestyle community mall; and St. Edward School.
With our affordable house and lot rates in Cavite, there really isn't a reason for you to keep renting on a townhouse that isn't yours. Get in touch with one of our real estate agents today to see how you can move into your dream home as soon as possible!