Tips to Keep Children Healthy During COVID-19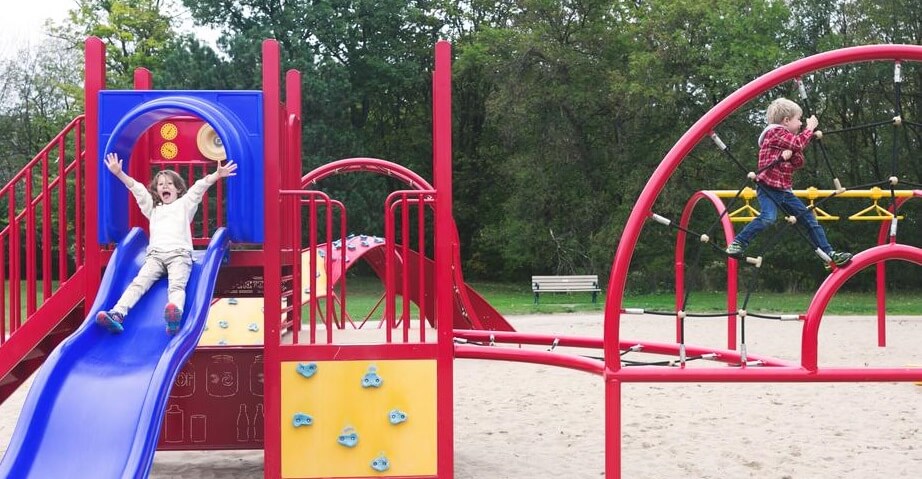 Life, as we know it, has done a complete 180-degree turn since 2020. As we embrace change and accept life indoors, our family, especially our kids have done their fair share of change as well. From classrooms to computer screens, playground friends to parents, our children continue to stay resilient through unusual and odd times. This is all done to tackle the greater cause: winning our fight against COVID-19.
Sooner or later, the boundaries between online classes and home-life begin to blur. Kids may feel cooped up and restless with so much time spent indoors. With this, it's important to keep children healthy and active no matter the condition. You may be surprised, but even in a pandemic, it's safe and possible! Check out these 5 activities you can do at Lancaster New City Cavite to keep children healthy during a pandemic.
---
1. Teach Kids Proper Mask-Wearing and Hand Hygiene

When our kids are independent and looking after themselves in their own way, you feel calm and secure as a parent. At an early age, teach your kids to clean up after themselves and to be aware of proper hand hygiene especially in a global pandemic.

2. Go Out for a Walk to Get Fresh Air

We all feel cabin fever when we stay indoors for too long. While following the right protocol, take your kids out for a stroll to enjoy good weather and to breathe fresh air. In Lancaster New City, we make sure all residents adhere to IATF guidelines such as correct mask-wearing and maintaining social distancing at all times. This premiere residential area will really make you consider buying a townhouse in Cavite.

3. Wean them Off Unhealthy Snacks
It's easy to take on unhealthy habits such as snacking on junk food, especially with more time in our hands. Take the opportunity to introduce healthier snacks your kids will enjoy. We suggest starting them out with fruits and yogurt, celery sticks with peanut butter, or organic popcorn for fun movie nights! These healthier snacks are available in Shopwise, Robinsons Easymart, and The Square restaurants – all located inside Lancaster New City. If you are curious about this township, call your property consultant in Cavite for a private viewing.

4. Teach your Kids Something New Daily

It's important your children continue to unlock important life skills even at home. Introduce new opportunities for them to grow. Teach them basic cleaning chores, gardening, riding a bike, and more! The home becomes their new playground to hone their skillset with their new playtime buddies: the family!

5. Make them Started on a Constructive Pastime or Hobby

With more free time in their day, kids will naturally trend towards the television or their tablets for entertainment. Offer alternative hobbies they can do to keep themselves stimulated and focused such as reading books, drawing, arts and crafts, building with toy bricks, painting, and so much more.
As the world continues to explore life indoors, take this time to spend time with your kids and to really see them grow as individuals. In Lancaster New City, buying a house in Cavite could be your game-changing move yet! We're all about creating memories for our community, especially in challenging times like these. Book an appointment with an accredited real estate agent and see the home you've been waiting for in the heart of Cavite.
---

Township Living
Lancaster New City in Cavite is a master-planned township where everything your family could possibly need are within reach. Apart from offering premium yet affordable
townhouses
and
single attached homes
for sale in Cavite, we also have The Parish of the Holy Family, a place of worship inside Lancaster New City; LNC Grounds, perfect venues for social, commercial, and community activities of the homeowners and their guests; Leighton Hall, a clubhouse with an outdoor pool; The Square, a lifestyle community mall; and St. Edward School.
With our affordable house and lot rates in Cavite, there really isn't a reason for you to keep renting on a townhouse that isn't yours. Get in touch with one of our real estate agents today to see how you can move into your dream home as soon as possible!