Parents' Mid-year Survey
St. Edward School Received "Positive Satisfaction" On Its Online Learning Program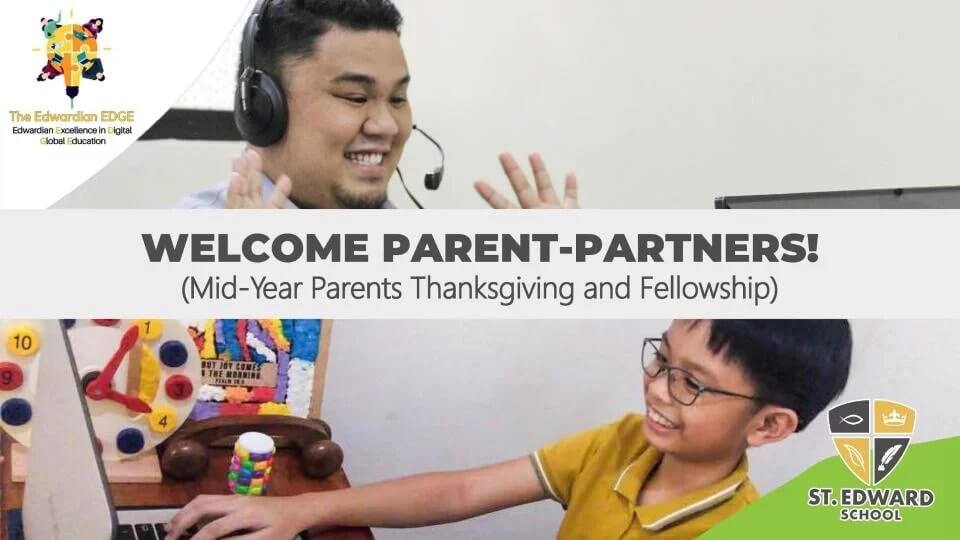 ---
A majority of the parent-respondents of the mid-year survey conducted by St. Edward School (SES) expressed "positive satisfaction" towards the Edwardian EDGE (Excellence in Digital Global Education), the school leaders revealed.
During the Mid-Year Parents Thanksgiving and Fellowship February 16 to 19, Ms. Sherwin Logto, Vice-principal for Academics, disclosed that 84% of the parent-respondents are "satisfied" with the synchronous and asynchronous modality of the said online learning program while 78% shared that their child "remains to have a positive attitude towards schooling."
With the positive marks from the respondents of the said survey, Ms. Logto said the school leaders also consider feedback for improvement. "We also thank the parents for their constructive critiques, and we take these into study, the remarkable suggestions," Ms. Logto said.  "As we aim for a family-centered community, communication remains to be important as we improve our relationship as co-parents and co-teachers," she added.
With Google Mail and Google Chat as the "most maximized online communication platforms," the vice-principal also disclosed that the parents find the teachers to be "highly responsive" which exhibits that teachers show "willingness to communicate" as the school aims "to be a better institution."
The mid-year survey which is aimed to "further enhance the learning environment of [the] children," looked into the key areas such as the impact of Covid-19 on SES households, the satisfaction of parents towards the online learning modality, and online student engagement.
---

Township Living
Lancaster New City develops master-planned communities in Cavite, complete with spaces dedicated to different purposes, access to a reliable transport network, and amenities. These conveniences make the township life even more inviting, ensuring that you and your family can live, learn, work, play, and pray with ease.
Discover township living in Lancaster New City to find out how you can make the most out of your suburban home. For more information, get in touch with one of our real estate agents today.